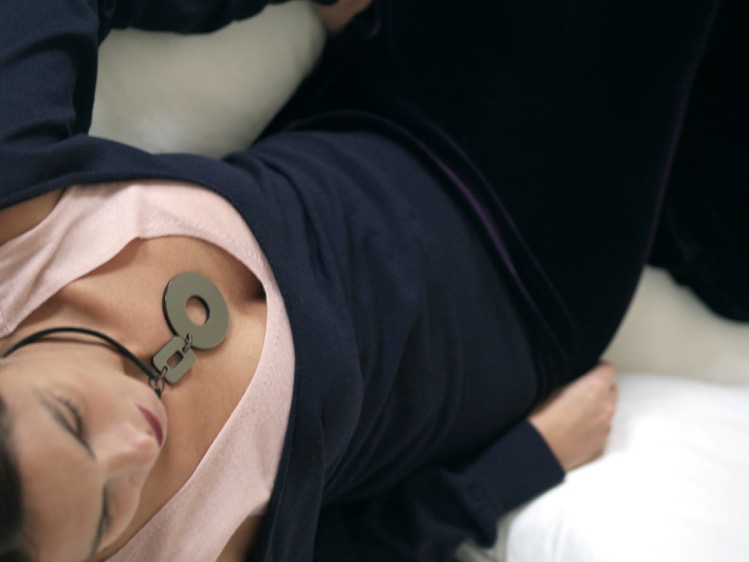 It is in Paris that Jen Mood, stylist and founder of the eponym brand, settled down.
Granddaughter of artists and milliners, she has evolved in an artistic environment and has always been passionate, since young, about noble materials and the power of colors.
Convinced by the magic of their association, free and self-taught, Jen Mood began to shape parts of all kinds that progressively free her desire to invent an atypical universe around the creation of works of art,  jewels and home accessories.

The brand, JEN MOOD, is now spot by several prestigious shops and showrooms in the world with whom she maintains regular collaborations, especially in Japan.

Her customers have quickly noticed the creative, singular and unclassifiable freedom of the brand et appreciate the sustainable material used, Laque de Coton®,  in most of her products.

The Laque de Coton®, is composed by vegetable fibers, cured the old-fashioned way in workshops in France and also by Jen Mood herself for specific orders.

This unique material brings to its products a silky, elegant and timeless aspect.

The work of leather, often recycled from prestigious brand, of crystal cabochons, of horn of buffalo, of wood, of ceramic, of gold and silver, of cachemire, of wool is added to develop collections or unique products.

Every product is completely hand-made in France by French craftsmen,  scrupulously chosen by Jen Mood, for the precision and the perfection of their work of cut, weld or gilt.

Jen Mood also collects old beautiful objects that she likes to give a new life re-working their shapes, colors or adding parts to modernize them, upcycling again. 

The JEN MOOD brand addresses people wanting to assert their own individuality with products barely seen and shaped the old-fashion way for modernity.